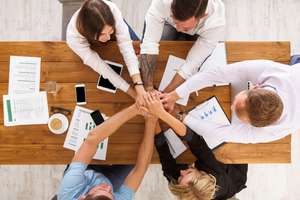 My team, partners and I offer a full spectrum of services striving to become a sophisticated, technology-based "one-stop-source" for our clients. 
Through our extensive network of partnerships with other industry experts, my clients are given direct access to all the information necessary to close any purchase or sale transaction.

To learn more Contact me TODAY!
---
Property Management
I offer personalized services in all aspects of day-to-day property management for absentee and foreign owners, seamlessly navigating the complexities of Florida condominium association regulations and requirements, with a goal of providing a high-quality experience for each one of my clients.
---
Title
Title documents preparation and public notary services by our trusted partners.
---
Foreign National Program - Purchase Investment Properties Quickly
Type of Financing: Non-owner Occupied Investment Financing - scenarios where a borrower is or will be using a property solely for investment purposes and will not be living in the property at any time.
Type of Asset:
SFRs and Multi-Family properties up to 20 units.
Types of Borrowers:
Real Estate investors.
Terms:
1 and 2 year term.
Rates:
9.5% - 10.75% (Rate depends on experience and vesting).
Loan Amounts:
$100K - $5MM (and larger by exception).
LTV:
Up to 75% LTV – depending on borrower experience, location and condition.
Rehab Financing:
  Up to 75%, capped at 70% ARV (After Repair Value).
Closing Time Frame:
6 – 10 business days.
No FICO neededDocumentation:
Stated Income/Minimal Paperwork
Foreign National Program: Available in 14 States - 
Arizona, California, Colorado, Florida, Georgia, Hawaii, Nevada, North Carolina, Oregon, South Carolina, Tennessee, Texas, Utah, Washington.
---
Mortgage Programs
Agency Conforming Loans: Fixed, adjustable, and Interest only loans available; great for nearly every borrower.
FHA Loans: A Great Choice for first time homebuyers, buyers with little down payment, or with less-than-perfect credit.
Jumbo Loans: Ideal for borrowers who require higher loan amounts. Loans amounts available up to 3 million or higher subject to approval.
Veterans Administration (VA) Loans: Perfect for active and reserve military; spouses may also qualify.
203k Renovation Loans: Great financing choice for those buying a home in need of renovation.
USDA Loans: Commonly used to minimize the out of pocket expenses when purchasing a home. Ideal for borrowers who have great credit, lack capital and wish to avoid paying PMI (Private Mortgage Insurance).